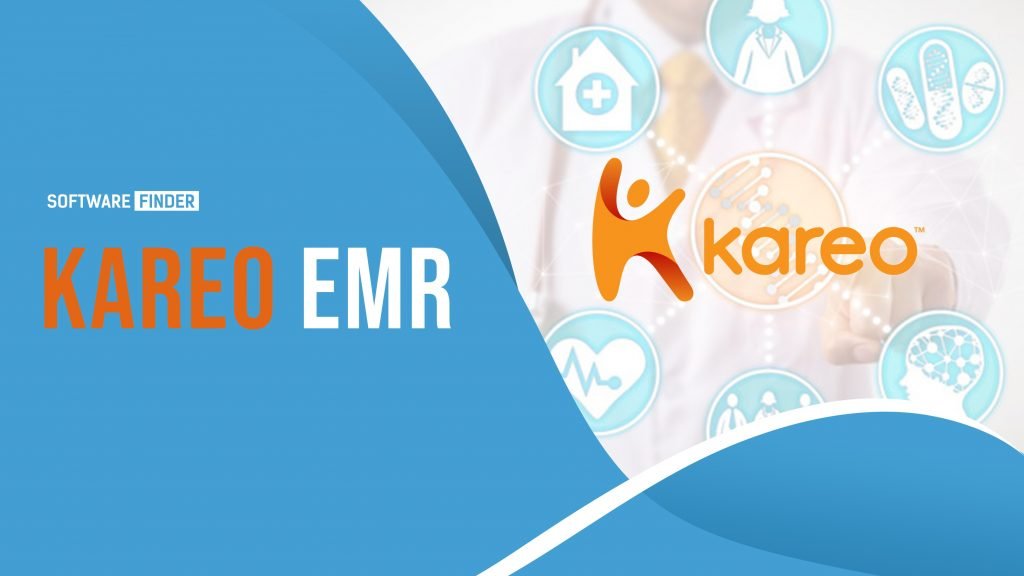 About Kareo Software
Kareo is a medical software development company that takes pride in creating software that provides efficient electronic medical record-keeping services. In 2019, it even attracted many medical health providers, and it now supports 75,000 healthcare practices.
Kareo is a cloud-based software that offers EHR, billing, and practice management solutions to many physicians in the US. This solution is best suited for small practices and billing companies. Healthcare providers can use Kareo software to book patients, verify patient eligibility for insurance, maintain patient records, create custom reports, and more.
Kareo Billing Software
Kareo Billing software is a popular alternative for billing software and is the best for assisting your in-house billing process. The Kareo web and mobile billing solutions make it easy for your business to manage patients and the complexity of insurance billing. Furthermore, you may be able to collect faster payments with more substantial insights from medical billing professionals you can rely on. There are hundreds of Kareo billing software reviews online, all of which affirm that this is an excellent product. You can dig deeper into the software features by scheduling a Kareo software demo.
Kareo Billing Pricing
Kareo offers various pricing options based on the size, requirements, and degree of your practice. Most practices, however, would charge between $100 and $300 a month as a starting point. Kareo Billing pricing begins at $125 per month. You can, however, get an estimate from the vendor for more specific pricing information.
Frequently Asked Questions About Kareo Software
Kareo EMR is designed for small and independent practices, minimizing unnecessary time-consuming and costly features. The following are some of the most frequently asked questions concerning Kareo EHR.
Is there a Calendar feature in Kareo?
You can use the Kareo calendar to schedule patients and other appointments. For example, you can schedule one-time or recurring meetings utilizing the calendar feature. You can also provide details about each appointment, such as the patient, case, site, physician, start and end dates and times, appointment purpose, and so on.
Appointment scheduling can help you maximize income and enhance patient happiness by managing the flow of patients through your clinic. The planner allows you to book appointments, check calendars, print schedules, and personalize them.
Is there a patient portal integrated with Kareo EHR?
Kareo's patient portal, which aims at securing information sharing and contact with patients, supports businesses in ensuring that their patients receive all necessary information correctly. Furthermore, the patient portal enables patients to access their medical data, including updated billing information.
Patients can enter secure information to access their portal at any time and from any location. Additionally, doctors and other practitioners may utilize the site to communicate with their patients to keep them up to date on relevant health progress.
What are the benefits of the dashboard provided by Kareo EMR?
With the Kareo program, you may take advantage of a user-friendly and straightforward dashboard experience. You can log in to the software and see your daily duties and a calendar with several perks.
The calendar assists you in creating a unique schedule for each user, sparing the administrative staff the time-consuming chore of checking in with each physician before scheduling an appointment with the patient. The dashboard also constantly refreshes the items on your agenda, which displays the tasks you must complete that day to ensure that all work is completed efficiently. You can view the dashboard during the Kareo EMR demo.
Can we conduct virtual visits with Kareo EHR?
Kareo has built-in telemedicine, which allows you to see your patients via secure video and receive complete follow-up and minimal urgent care reimbursement. Billing is only done for visits that have been executed. There are no rescheduling, no-show, or cancellation fees.
During the COVID-19 pandemic, the Kareo telemedicine capability came in handy when patients couldn't get to clinics due to abrupt lockdowns. In addition, this function is beneficial for those unable to travel due to various factors such as a heavy workload, regional constraints, or personal reasons.
Is an electronic prescription tool available in Kareo EHR?
Kareo provides a powerful electronic prescription tool that can help you streamline your job. This helpful feature enables you and other healthcare practitioners to electronically write and transmit prescriptions to your patient's preferred pharmacy rather than utilizing handwritten notes.
Furthermore, you can approve order refills with a single click using the e-prescription tool.
Additionally, this function assists you in identifying any potential drug interactions to protect the safety of your patients. During the Kareo EHR software demo, you can see this feature in further detail.
What do users say about Kareo EHR?
The Kareo dashboard is outstanding, according to Kareo EHR reviews, with a lot of functionality and a clean, professional appearance. The clinical section is helpful since it displays all of the components of the note on one page.
Furthermore, consumers enjoy using the iPad app because of its smooth and user-friendly UI. The most crucial aspect is reporting capacity and reporting customization. As a result, you can gain a complete picture of the financial health of your practice.
However, there are a few problems with online payment systems. Patients are first instructed to log into the patient portal to view a detailed statement. If the billing platform is used exclusively as a standalone module, then this isn't possible.
Is Kareo Software Worth an Investment?
Kareo offers a comprehensive medical technology platform that is developed to meet the needs of independent practices. As a result, you can now effortlessly manage all of your practice's critical operations from a single, user-friendly interface.
If you are still confused about purchasing the Kareo EHR system, we recommend scheduling a demo. The demo will allow you to test the software in a live environment. You can also get advice from Kareo EHR reviews, which are available on various websites.