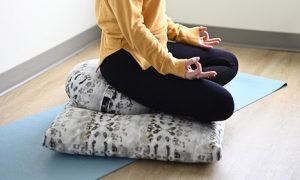 What attention should be paid by you when choosing a meditation pillow? When you are going to buy a meditation pillow, you should pay attention to 4 things. Choose the type of meditation pillow that- Provides firm support You can...
Working out at home or the gym is an excellent habit to maintain where to stay as you get a safe environment to keep up with your fitness routine but there are a few fitness safety tips that you must...
IDP generally conducts the IELTS exam 4 times a month out of which 4 are Academic Tests and 2 for General Training. Pen Paper-based IELTS ➢ 4 Academic in a month (conducted 3 on Saturdays and 1 on Thursday) ➢...
Fitness is a way of life for many people these days. A person who's fit is not just healthy, but it also makes them more likely to live longer and stay youthful. The problem is that the traditional workouts can...